June 8, 2015
By Tim Nowak
St. Louis Post-Dispatch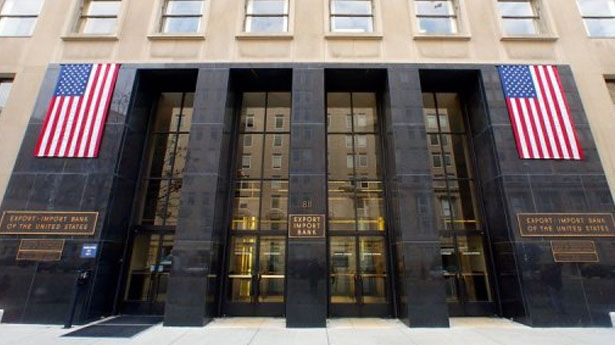 St. Louis' great symbol, the Gateway Arch, reminds us every day how expansion and our role on the frontier shaped our city and state. It's a legacy we carry forward — and one that gives us great strength in a globalized world where conquering the frontier doesn't mean claiming territory, but entering new markets, building relationships, and working to share our values, culture and ideas. It's still expansion — just by other means.
And though we are no longer a border state, Missouri remains one of the most essential gateways to this new economic frontier. With $14.1 billion in annual exports, Missouri businesses have embraced the challenge of competing globally, pressing into new markets like China and South Korea to create jobs and opportunity here at home. Nearly 6,000 Missouri businesses — over 5,000 of them small or mid-sized — now sell their goods and services overseas, generating almost 90,000 jobs in our state.
But just as naysayers once doubted America's original geographic expansion and eventual global leadership, today there are critics of policies that enable our country's economic expansion and leadership when it comes to trade and commerce. In Congress, there is a small but vocal group who want to slow down American exports by closing the federal Export-Import Bank, which helps U.S. businesses finance sales abroad.
That would be a dangerous, backward-looking mistake. Ex-Im supports about $30 billion in exports and over 160,000 U.S. jobs a year, including $2 billion from Missouri in the last eight years. It is especially critical for small business breaking into unfamiliar foreign markets where local banking and regulatory systems may be opaque or simply unavailable.
US International Foods in St. Louis, for example, uses Ex-Im insurance to guarantee its shipments into China — allowing it to ship on credit (since it is covered if the buyer defaults) instead of demanding payment in advance, which would scare many potential customers away. Other Missouri businesses from large firms like Black and Veatch in Kansas City to small ones like Stereotaxis in St. Louis all depend upon the bank to grow their export business.
Bank critics try and paint this as an ideological issue, arguing that the government has no role helping U.S. businesses succeed. But the Ex-Im bank isn't subsidizing businesses or doling out handouts — it is providing loan guarantees and insurance for a fee paid by international customers. And its services are available to all U.S. exporters that meet Ex-Im stringent criteria.
Our competitors certainly have no such qualms. Virtually every other industrial national in the world has a similar export credit agency, dedicated to helping their businesses win foreign sales. And most of these go much farther than Ex-Im does or could – Japan's export credit agency is four times the size of the Ex-Im Bank; South Korea's is double Ex-Im even though its national economy is a tenth the size of ours. Shutting down Ex-Im while such behemoths are out there supporting our national competitors would cede the global economic frontier to foreign businesses without even putting up a fight.
Other critics claim that the bank competes unfairly with private lenders and "distorts the market" for financing and loans, but Ex-Im is actually barred by law from competing with private banks. Applicants must show that viable commercial alternatives don't exist before the bank will get involved in any deal. Thus, Ex-Im doesn't compete with private lenders; it steps in to fill the gaps they leave.
And it does so in an extremely cost-effective and responsible way. Some contend the bank puts taxpayer dollars at risk, but it actually funds its own work by charging interest and fees for the services and financing it provides, and most years runs a cash surplus as well. Combined with highly conservative lending practices that yield negligible default rates, these fees helped the bank return over half a billion dollars to the U.S. general fund last year.
I am the strongest possible supporter of private enterprise and free market competition, but the government has always played its own carefully circumscribed role in supporting expansion and growth. The Gateway Arch itself celebrates the westward expansion in general — but it also marks the St. Louis departure of Lewis and Clark's original journey west, a government survey ordered by President Jefferson himself.
To keep exports strong and support the private sector's efforts in the new economic frontier, Congress should re-authorize the Export-Import Bank.
Tim Nowak is executive director of World Trade Center St. Louis.